Basics
Crew
Levels
Ships
Upgrades
Guilds
Zones
Caribbean
Lagoon
Greenland
Shop
Special
Shots
Potions
Misc
Energy
Play Pirates Saga on:
Facebook





/ GG
/ Sonico



/ Gry.pl
/ Gamedesire



/ NK.pl
/ Spielen.com
/ Jetztspielen.de
/ Ojogos.pt

/ Zapjuegos.com

/ Juegos.com

/ Agame.com

/ Games.co.uk

/ Gamesgames.com

/ Clickjogos.com

/ Jeu.fr
/ Jeux.fr
/ Gioco.it

/ Spel.nl
/ Spelletjes.nl
/ Giochi.it

/ Ojogos.com.br

Can't Stop Games - game developer
Website
Facebook
Twitter
Pirates Saga Fansite - players community
Blog
Facebook
Youtube
Google+
Twitter
Pinterest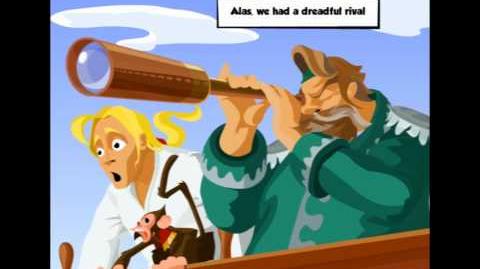 Starting as a young pirate, a world of opportunities is open for you. Plunder and pillage, hunt for sea monsters, raid merchant ships – and seek ancient treasures! Will you become the scourge of the seas, or will you turn a one-eyed Robin Hood?
Fight with friends in real time! Build the strongest ship, complete the best crew – and show your friends a true naval superiority. Compete for the prestigious seat in the Pirate's Board, while spoiling efforts of your enemies. Secure alliances with other players and crush all opposition.
Follow the great adventure, which will take you to distant islands and ancient treasures. Beware the dreadful Blackbeard – and never let him outsmart you. If you play your cards right, there's nothing you can't do in the fabulous game of Pirates Saga. Play now and see for yourself!
This wiki is created by fans for fans. Made by Pirates Saga Fansite. We are not affiliated with the developer of the game.
Official Game Fanpage
Unofficial Fansite Fanpage